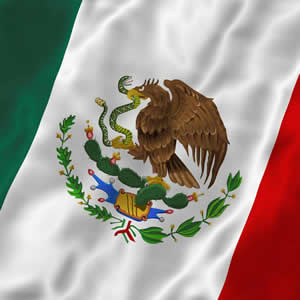 By Adina Moloman
Sources: SHL, Forbes
According to the study 2013 "Talent report" published by SHL, a global leader in talent measurement, headquartered in London and with a presence in over 50 countries, states Mexico has the greatest source of potential future leaders.
SHL's Global Leadership Study reveals the top 25 countries with the most effective leaders today and potential leaders in future, based on data from four million candidate and employee assessments from 205 countries.
The Talent Report is focused on the most critical management issues today: leadership, skills, diversity, organizational risk and innovation. The study was based on eight different skill areas to measure leadership capability: initiating activity and deciding, supporting and cooperating, interacting with and presenting to others, analyzing and interpreting data, creating and conceptualizing ideas, organizing and executing plans, adapting and coping with others and performing and achieving.
This report is providing a worldwide view of the capability and potential of talent pools across industries, regions, and job functions.
According to this study today most effective leaders are located in countries like Hong Kong, Germany, UK, Australia, US and Canada.
The big surprise is that countries with emerging markets like Mexico, Brazil, India, and Turkey have the greatest source of potential future leaders.
In Latin America, Mexico and Brazil are currently listed on 22 and respectively 24 positions and are about to jump 19 and 21 places respectively, with Mexico topping the list.
This positive forecast for Mexico has to do with the fact that the foreign investment in Mexico Manufacturing Industry is not only given at the production level, but it is also seeing a different kind of investment in learning and development programs to cultivate future leaders.
Despite the fact that countries like US, UK, Germany are having a strong supply of leaders for today, they also have a leadership time bomb on its hands based on the risks of declining positions as transnational corporations are investing in leadership identification and development programs abroad, in the country where they operates and not that much in the country of origins.